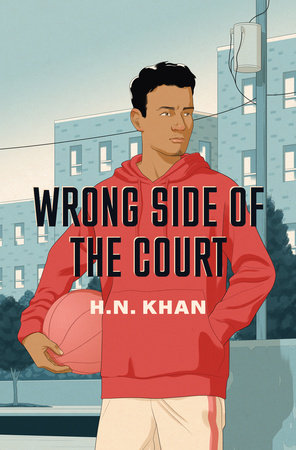 Publication Information: Toronto: Penguin Teen, 2022
Summary: 
Fifteen-year-old Fawad Chaudhry loves two things: basketball and his mother's potato and ground beef stuffed parathas. Both are round and both help him forget about things like his father, who died two years ago, his mother's desire to arrange a marriage to his first cousin, Nusrat, back home in Pakistan, and the tiny apartment in Regent Park he shares with his mom and sister. Not to mention his estranged best friend Yousuf, who's coping with the shooting death of his older brother. But Fawad has plans: like, asking out Ashley, even though she lives on the other, wealthier side of the tracks, and saving his friend Arif from being beaten into a pulp for being the school flirt, and making the school basketball team and dreaming of being the world's first Pakistani to be drafted into the NBA. All he has to do now is convince his mother to let him try out for the basketball team. And let him date girls from his school. Not to mention somehow get Omar, the neighborhood bully, to leave him alone . . .
Read-a-Likes: 
Here to Stay by Sara Farizan
After the Shot Drops by Randy Ribay
Hooper by Geoff Herbach
Losers Bracket by Chris Crutcher
Ghost by Jason Reynolds
The Absolutely True Diary of a Part-time Indian by Sherman Alexie
Links of Interest: 
Author Website: https://www.hnkhan.com/
Author Q&A: https://diversebooks.org/qa-with-h-n-khan-wrong-side-of-the-court/
The Ocean State Libraries catalog listing contains a book profile, professional reviews, reader reveiws, reading level, subject headings, and awards.  Scroll down to view all the content on the page.
Classic catalog version(link is external) and Encore catalog