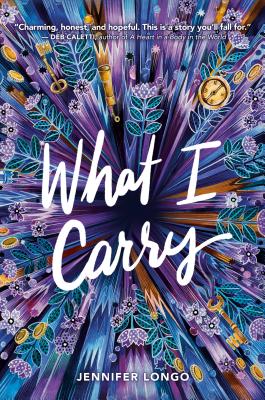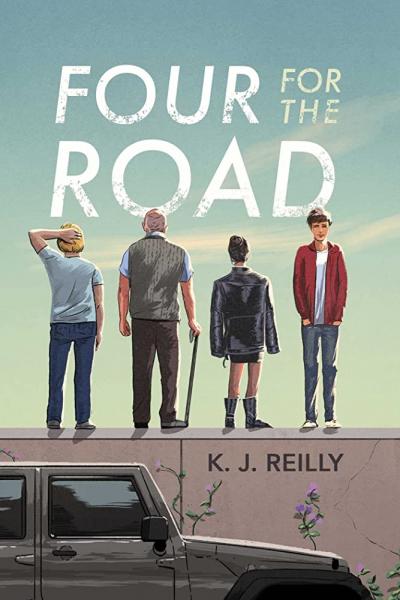 Four for the Road by K. J. Reilly
Publication Information: New York, NY: Atheneum Books for Young Readers, 2022
Summary:  Asher Hunting wants revenge.
Specifically, he wants revenge on the drunk driver who killed his mom and got off on a technicality. No one seems to think this is healthy, though, which is how he ends up in a bereavement group (well, bereavement groups. He goes to several.) It's there he makes some unexpected friends: There's Sloane, who lost her dad to cancer; Will, who lost his little brother to a different kind of cancer; and eighty-year-old Henry, who was married to his wife for fifty years until she decided to die on her own terms. And it's these three who Asher invites on a road trip from New Jersey to Graceland. Asher doesn't tell them that he's planning to steal his dad's car, or the real reason that he wants to go to Tennessee (spoiler alert: it's revenge)—but then again, the others don't share their reasons for going, either.
Complete with unexpected revelations, lots of chicken Caesar salads at roadside restaurants, a stolen motorcycle, and an epic kiss at a rest stop minimart, what begins as the road trip to revenge might just turn into a path towards forgiveness.
Read-a-Likes: 
Unstoppable Moses by Tyler James Smith
King Dork by Frank Portman
Road Tripped by Pete Hautman
Boys of the Beast by Monica Zepeda
Heartbreak Boys by Simon James Green
Links of Interest: 
Author Website: https://kjreillyauthor.com/
Character Mind Map: https://kjreillyauthor.com/mind-map
Author Interview: https://thenerddaily.com/kj-reilly-author-interview/
The Ocean State Libraries catalog listing contains a book profile, professional reviews, reader reveiws, reading level, subject headings, and awards.  Scroll down to view all the content on the page.
Classic catalog version(link is external) and Encore catalog