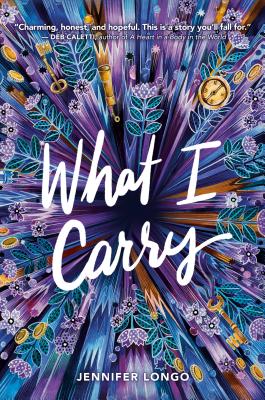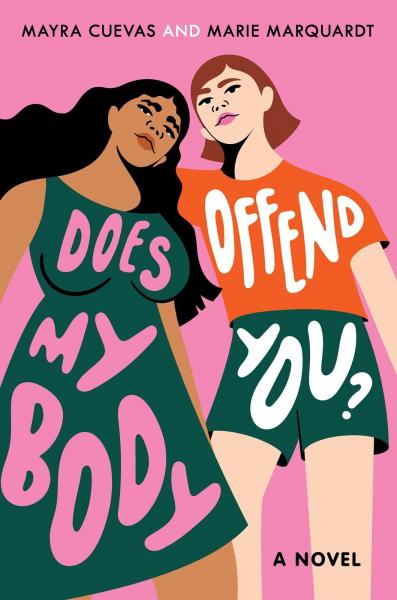 Does My Body Offend You? by Mayra Cuevas and Marie Marquardt
Publication Information: New York, NY: Alfred A. Knopf, 2022.
Summary: 
 Malena Rosario is starting to believe that catastrophes come in threes. First, Hurricane María destroyed her home, taking her unbreakable spirit with it. Second, she and her mother are now stuck in Florida, which is nothing like her beloved Puerto Rico. And third, when she goes to school bra-less after a bad sunburn and is humiliated by the school administration into covering up, she feels like she has no choice but to comply. Ruby McAllister has a reputation as her school's outspoken feminist rebel. But back in Seattle, she lived under her sister's shadow. Now her sister is teaching in underprivileged communities, and she's in a Florida high school, unsure of what to do with her future, or if she's even capable making a difference in the world. So when Ruby notices the new girl is being forced to cover up her chest, she is not willing to keep quiet about it. Neither Malena nor Ruby expected to be the leaders of the school's dress code rebellion. But the girls will have to face their own insecurities, biases, and privileges, and the ups and downs in their newfound friendship, if they want to stand up for their ideals and––ultimately––for themselves.
Read-a-Likes: 
No Filter and Other Lies by Crystal Maldonado
Fun Home by Alison Bechdel
All My Rage by Sabaa Tahir
This Time It's Real by Ann Liang
Links of Interest: 
Mayra Cuevas' Website: https://www.mayracuevas.com/
Marie Marquardt's Website: https://www.mariemarquardt.com/
4 Things Public Schools Can and Can't Do When It Comes to Dress Codes: https://www.aclu.org/news/womens-rights/4-things-public-schools-can-and-cant-do-dress-codes
The Ocean State Libraries catalog listing contains a book profile, professional reviews, reader reveiws, reading level, subject headings, and awards.  Scroll down to view all the content on the page.
Classic catalog version(link is external) and Encore catalog