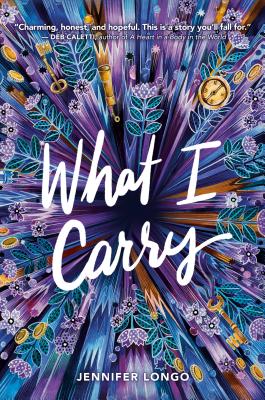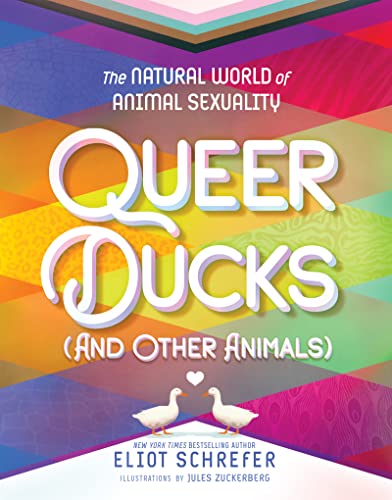 Queer Ducks (and Other Animals) : The Natural World of Animal Sexuality by Eliot Schrefer ; illustrations by Jules Zuckerberg.
Publication Information: Katherine Tegen Books, an imprint of HarperCollins Publishers, 2022
Summary: 
A quiet revolution has been underway in recent years, with study after study revealing substantial same-sex sexual behavior in animals. Join celebrated author Eliot Schrefer on an exploration of queer behavior in the animal world—from albatrosses to bonobos to clownfish to doodlebugs. In sharp and witty prose—aided by humorous comics from artist Jules Zuckerberg—Schrefer uses science, history, anthropology, and sociology to illustrate the diversity of sexual behavior in the animal world. Interviews with researchers in the field offer additional insights for readers and aspiring scientists. Queer behavior in animals is as diverse and complex—and as natural—as it is in our own species. It doesn't set us apart from animals—it bonds us even closer to our animal selves.
Read-a-Likes: 
No Way, They Were Gay? : Hidden Lives and Secret Loves by Lee Wind
A Queer History of the United States for Young People by Michael Bronski ; adapted by Richie Chevat
A Hot Mess : How the Climate Crisis is Changing Our World by Jeff Fleischer
The Soul of an Octopus : A Surprising Exploration Into the Wonder of Consciousness by Sy Montgomery
Links of Interest: 
Author Website: https://www.eliotschrefer.com/
Author Q&A: https://diversebooks.org/qa-with-eliot-schrefer-queer-ducks/
NPR Interview with the author: https://www.npr.org/2022/05/29/1101224759/what-queer-ducks-can-teach-teenagers-about-sexuality-in-the-animal-kingdom
Kirkus Review:https://www.kirkusreviews.com/book-reviews/eliot-schrefer/queer-ducks-and-other-animals/
The Ocean State Libraries catalog listing contains a book profile, professional reviews, reader reveiws, reading level, subject headings, and awards.  Scroll down to view all the content on the page.
Classic catalog version(link is external) and Encore catalog