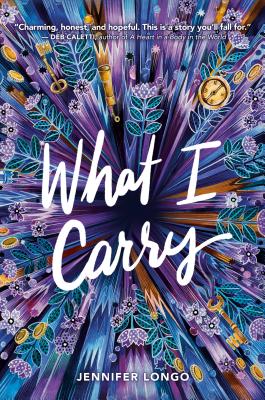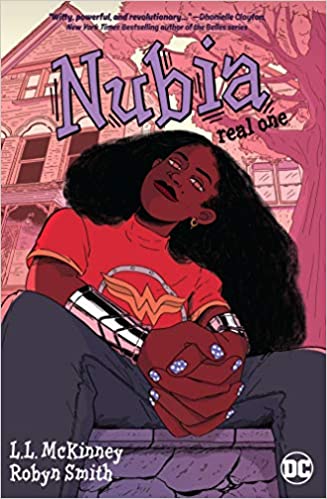 Nubia: Real One by L.L. McKinney and Ills. by Robyn Smith
Publication Information:  Burbank, CA: DC Comics 2021
Summary: 
Can you be a hero...if society doesn't see you as a person? Nubia has always been a little bit...different. As a baby she showcased Amazonian-like strength by pushing over a tree to rescue her neighbor's cat. But, despite having similar abilities, the world has no problem telling her that she's no Wonder Woman. And even if she was, they wouldn't want her. Every time she comes to the rescue, she's reminded of how people see her; as a threat. Her Moms do their best to keep her safe, but Nubia can't deny the fire within her, even if she's a little awkward about it sometimes. Even if it means people assume the worst. When Nubia's best friend, Quisha, is threatened by a boy who thinks he owns the town, Nubia will risk it all—her safety, her home, and her crush on that cute kid in English class—to become the hero society tells her she isn't. From the witty and powerful voice behind A Blade So Black, L.L. McKinney, and with endearing and expressive art by Robyn Smith, comes a vital story for today about equality, identity and kicking it with your squad.
Book Trailer
Read-a-Likes: 
I Am Not Starfire by Mariko Tamaki
Teen Titans: Raven by Kami Garcia and Ills. by Gabriel Picolo
March: Book One by John Lewis
Harley Quinn: Breaking Glass by Mariko Tamaki
Links of Interest: 
Author Website: https://llmckinney.com/
Artist Website: https://www.robrosmo.com/
The Ocean State Libraries catalog listing contains a book profile, professional reviews, reader reveiws, reading level, subject headings, and awards.  Scroll down to view all the content on the page.
Classic catalog version(link is external) and Encore catalog