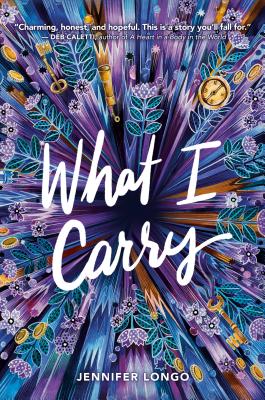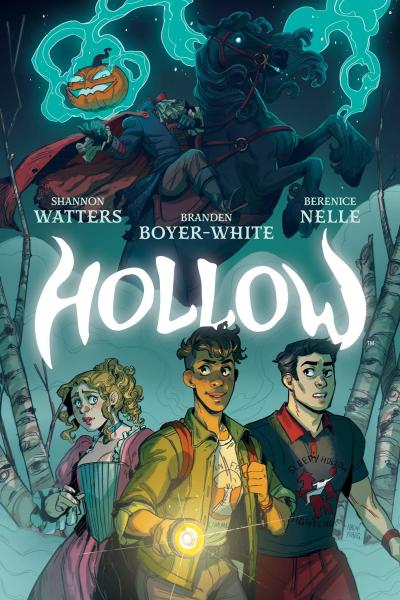 Hollow by Shannon Watters, Branden Boyer-White, and Berenice Nelle
Publication Information: Los Angeles, CA: BOOM! Box, 2022
Summary: 
Isabel "Izzy" Crane and her family have just relocated to Sleepy Hollow, the town made famous by—and obsessed with—Washington Irving's legend of the Headless Horseman. But city slicker-skeptic Izzy has no time for superstition as she navigates life at a new address, a new school, and, with any luck, with new friends. Ghost stories aren't real, after all.... Then Izzy is pulled into the orbit of the town's teen royalty, Vicky Van Tassel (yes, that Van Tassel) and loveable varsity-level prankster Croc Byun. Vicky's weariness with her family connection to the legend turns to terror when the trio begins to be haunted by the Horseman himself, uncovering a curse set on destroying the Van Tassel line. Now, they have only until Halloween night to break it—meaning it's a totally inconvenient time for Izzy to develop a massive crush on the enigmatic Vicky. Can Izzy's practical nature help her face the unknown—or only trip her up? As the calendar runs down to the 31st, Izzy will have to use all of her wits and work with her new friends to save Vicky and uncover the mystery of the legendary Horseman of Sleepy Hollow—before it's too late.
Read-a-Likes: 
Blackwater by Jeannette Arroyo
Coven by Jennifer Dugan
Doughnuts and Doom by Balazs Lorinczi
M is for Monster by Talia Dutton
Other Ever Afters: New Queer Fairy Tales by Melanie Gillman
Links of Interest: 
Author Website: https://www.shannonwatters.com/
Author Website:http://www.brandenboyerwhite.com/
Author Q&A: https://www.youtube.com/watch?v=6285aFFk56w
The Ocean State Libraries catalog listing contains a book profile, professional reviews, reader reveiws, reading level, subject headings, and awards.  Scroll down to view all the content on the page.
Classic catalog version(link is external) and Encore catalog