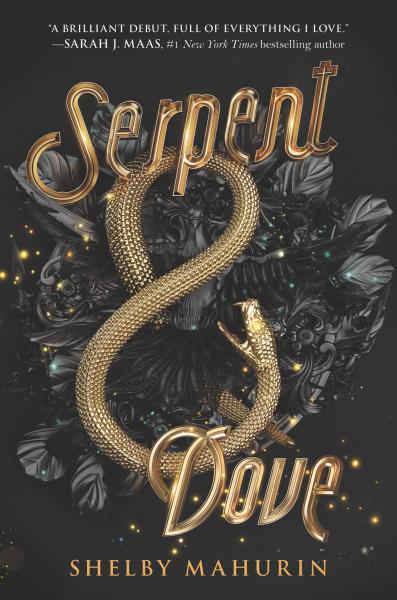 Serpent & Dove by Shelby Mahurin

Publisher Information:  New York, NY:  HarperTeen, 2019
Summary:  Bound as one to love, honor, or burn.
Two years ago, Louise le Blanc fled her coven and took shelter in the city of Cesarine, forsaking all magic and living off whatever she could steal.  There, witches like Lou are hunted.  They are feared.  And they are burned.
Sworn to the Church as a Chasseur, Reid Diggory has lived his life by one pricniple: thou shalt not suffer a witch to live.  His path was never meant to cross with Lou's, but a wicked stunt forces them into an impossible union----holy motrimony. 
The war between withces and Church is an ancient one, and Lou's most dangerous enemies bring a fate worse than fire.  Unable to ifnore her growing feeling, yet powerless to change what she is, a choice must be made. 
And love makes fools of us all.
Book Trailer: 
Read-a-Likes:
A Curse So Dark and Lonely by Brigid Kemmerer
The Beautiful by Renee Ahdiel
Sorcery of Thorns by Margaret Rogerson
The Bone Houses by Emily Lloyd-Jones
Winterwood by Shea Ernshaw
The Guinevere Deception by Kiersten White
The Merciful Crow by Margaret Owen

Links of Interest:
Author website:  shelbymahurin.com
Author interview:  HERE
The Ocean State Libraries catalog listing contains a book profile, professional reviews, reader reveiws, reading level, subject headings, and awards.  Scroll down to view all the content on the page.
Classic catalog version and Encore catalog version