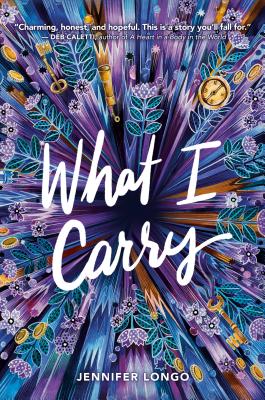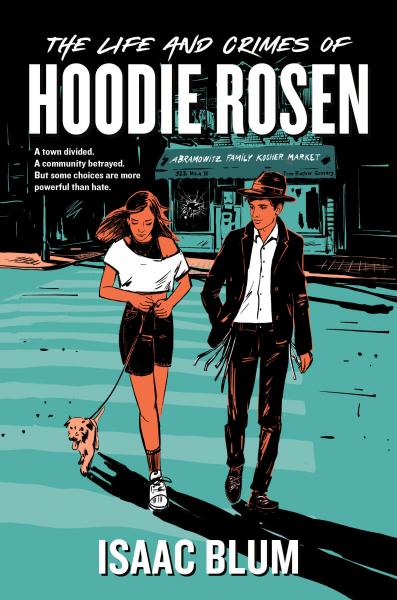 The Life and Crimes of Hoodie Rosen by Isaac Blum
Publication Information: New York, NY: Philomel Books, 2022
Summary: 
Hoodie Rosen's life isn't that bad. Sure, his entire Orthodox Jewish community has just picked up and moved to the quiet, mostly non-Jewish town of Tregaron, but Hoodie's world hasn't changed that much. He's got basketball to play, studies to avoid, and a supermarket full of delicious kosher snacks to eat. The people of Tregaron aren't happy that so many Orthodox Jews are moving in at once, but that's not Hoodie's problem. That is, until he meets and falls for Anna-Marie Diaz-O'Leary--who happens to be the daughter of the headstrong mayor trying to keep Hoodie's community out of the town. And things only get more complicated when Tregaron is struck by a series of antisemitic crimes that quickly escalate to deadly violence. As his community turns on him for siding with the enemy, Hoodie finds himself caught between his first love and the only world he's ever known.
Read-a-Likes: 
The Last Words We Said by Leah Scheier
How to Excavate a Heart by Jake Maia Arlow.
The Assignment by Liza Wiemer
Playing with Matches by Suri Rosen
The Chosen by Chaim Potok.
Links of Interest: 
Author Website: https://www.isaacblumauthor.com/
Author Presentation and Q&A: https://youtu.be/KJijNQjJtUQ.  
Educator's Guide: https://www.isaacblumauthor.com/educatorresources
The Ocean State Libraries catalog listing contains a book profile, professional reviews, reader reveiws, reading level, subject headings, and awards.  Scroll down to view all the content on the page.
Classic catalog version(link is external) and Encore catalog