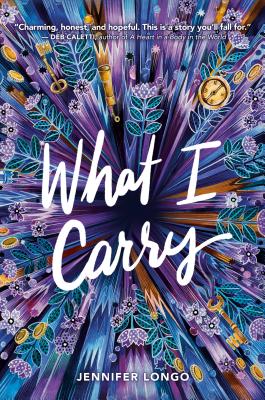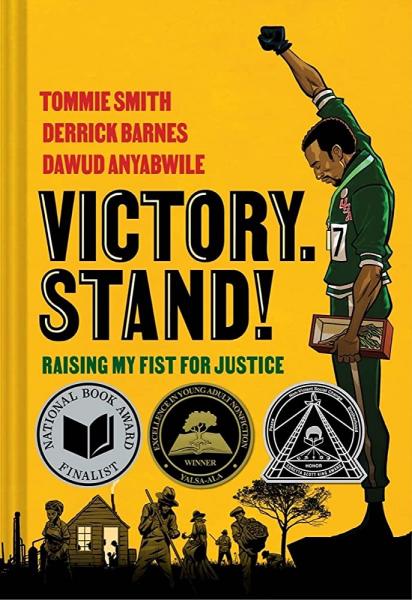 Victory. Stand!: Raising My Fist for Justice by Tommie Smith, Dawud Anyabwile, and Derrick Barnes
Publication Information: New York, New York: Norton Young Readers, an imprint of W.W. Norton & Company, September 2022
Summary: 
On October 16, 1968, during the medal ceremony at the Mexico City Olympics, Tommie Smith, the gold medal winner in the 200-meter sprint, and John Carlos, the bronze medal winner, stood on the podium in black socks and raised their black-gloved fists to protest racial injustice inflicted upon African Americans. Both men were forced to leave the Olympics, received death threats, and faced ostracism and continuing economic hardships. In his first-ever memoir for young readers, Tommie Smith looks back on his childhood growing up in rural Texas through to his stellar athletic career, culminating in his historic victory and Olympic podium protest.
Read-a-Likes: 
March by John Lewis
Run by John Lewis
They Called Us Enemy by George Takei
Undefeated: Jim Thorpe and the Carlisle Indian School Football Team by Steve Sheinkin
Links of Interest: 
Author Interview: https://blogs.loc.gov/families/2022/09/victory-stand-meet-tommie-smith-human-rights-activist-at-the-1968-olympics/
US Olympic Museum: Tommie Smith :https://usopm.org/tommie-smith/
1968 Olympics Documentary: https://www.youtube.com/watch?v=7Ss6qavj29c
Cuban Enough: Our Culture is Not a Monolith: https://frolic.media/cuban-enough-by-laura-taylor-namey/
The Ocean State Libraries catalog listing contains a book profile, professional reviews, reader reveiws, reading level, subject headings, and awards.  Scroll down to view all the content on the page.
Classic catalog version(link is external) and Encore catalog