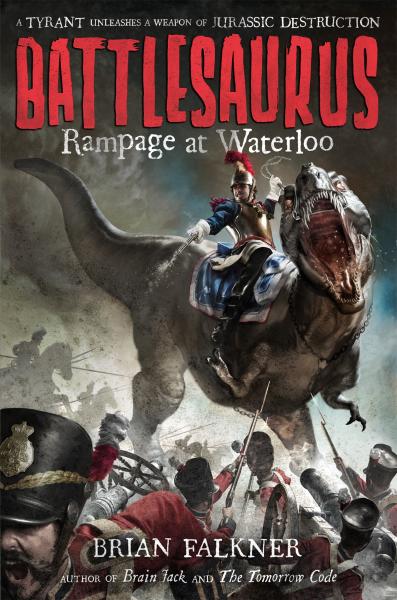 Publisher Information:  New York:  Farrar, Straus, and Giroux, 2015

Summary:  Fifteen year old Willem lives in hiding in a small Belgian village on the edge of the great Sonian Forest.  Willem and his mother have been living in secret for most of his life, since his father, a famous magician, fell out of favour with the French Emperor Napoleon Bonaparte.  
It is a world not much different from our own, in which small 'saurs' are a part of everyday life.  Some are farmed, some are pets, others, more dangerous are avoided.  There are rumours of even greater 'saurs' roaming the uncarted islands of the Americas. 
When a girl from the village is killed, it becomes obvious that there are hidden terrors in the forest and that they are connected with Napoleon's plans to conquer Europe.
Book Trailer:
Read-a-Likes:

Chime, by Franny Billingsley
The Story of Owen: Dragonslayer of Trondheim, by E.K. Johnston
Death and Life of Zebulon Finch, by Daniel Kraus

His Majesty's Dragon, by Naomi Novilk
Leviathan, by Scott Westerfeld
The Haunting of Alaizeil Cray, by Chris Wooding
The Monstrumologist, by Rick Yancy

Links of Interest
Author website:  brianfalkner.com

The Battle of Waterloo:  battleofwaterloo.org
The Ocean State Libraries catalog listing contains a book profile, professional reviews, reader reviews, reading level, subject headings, and awards.  Scroll down to view all the content on the page. 
Classic catalog version and Encore catalog version